Baby it's cold outside so we have some hot in the hinterland tips for your next escape to the Sunshine Coast Hinterland. For your full Welcome Guide to the hinterland discover our Welcome Book with everything at your fingertips from Accommodation to Walks, Markets and things to do in our region as well as the Sunshine Coast.
Kanimbia Luxury Glamping
Kanimbia (meaning Hidden Valley) with 1 million star glamping!
Where the world stops and you get to hop off!
50 acres of land that meet with a running creek and rainforest is waiting for you. Go for a wander a picnic by the creek or just recline in your clawfoot bath and watch the world go by.
Kanimbia is a bespoke luxury experience where they have placed quality over quantity with a small number of Safari tents and Traditional Sioux Indian tipis, where the preference is for creativity, hand chosen furnishings and the space to truly relax and rejuvenate.
Coming to Kanimbia is perhaps an easy decision, but leaving may be something else…..
Scandi Maleny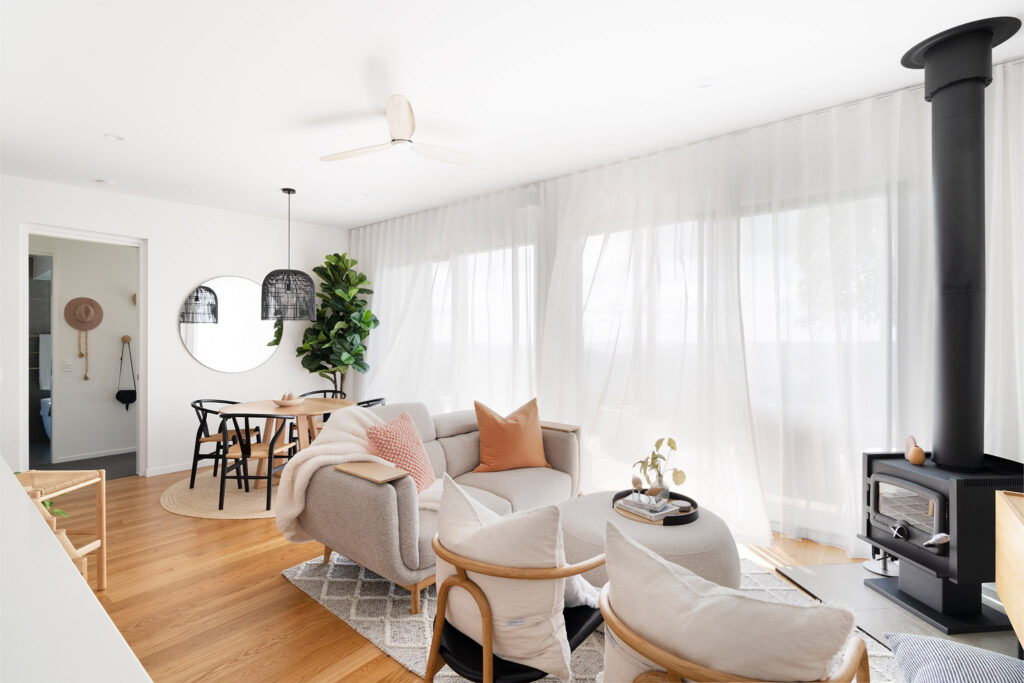 Have you ever!
You should Scandi if you ever have the chance for that romanic couples only escape!
Perfectly styled with every single detail thought of with love, be it a need, a feel, look or texture, absolutely everything has been considered and is ready for your stay. We also know it is regularly updated for that fresh on trend feel.
The oxford dictionaries word of the year 2016…."hygge,"
A quality of cosiness and comfortable conviviality that engenders a feeling of contentment or well-being (regarded as a defining characteristic of Danish culture)
'why not follow the Danish example and bring more hygge into your daily life?'
It derives from a sixteenth-century Norwegian term, hugga, meaning "to comfort" or "to console," which relates to the English word "hug."
Wrap yourself in this feeling of cosy well being in the hills of Maleny where at every stage your host has envisaged wrapping you in a huge welcome hinterland hug that the region is famous for.
A 13m viewing deck looking over the Conondale ranges will have you toasting the sunset at the end of a beautiful Maleny day and you are located only moments from viewing the Glasshouse Mountains and wandering the streets of Maleny.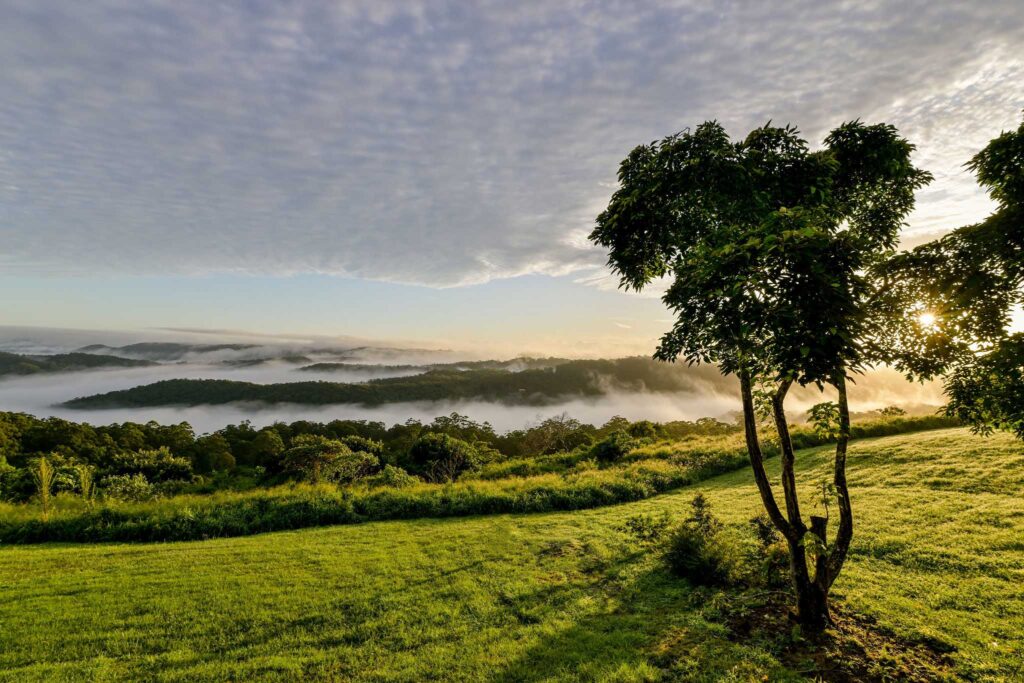 Starry Nights Luxury Camping
Starry Nights Luxury Camping on the edge of Petrie Creek, with a near zero carbon footprint may be calling you?
Starry Nights is surrounded by forest and the sweet sounds of nature. There is thoughtfully only 2 bookings at any one time ensuring tranquil privacy for everyone. The flooring is recycled from old barn floorboards and the hand basins hewn from stone, they have added the beautiful black claw foot tubs and a roaring fire to keep cosy by.
How indulgent it is to bathe by a fire place on a crisp winters evening in the Hinterland.
Starry Nights is in Woombye on the Sunshine Coast Hinterland and just over: 10 minutes to Montville and 20 minutes to Mooloolaba Beach. So you can choose the mountains or the ocean during your stay.
Secrets on the Lake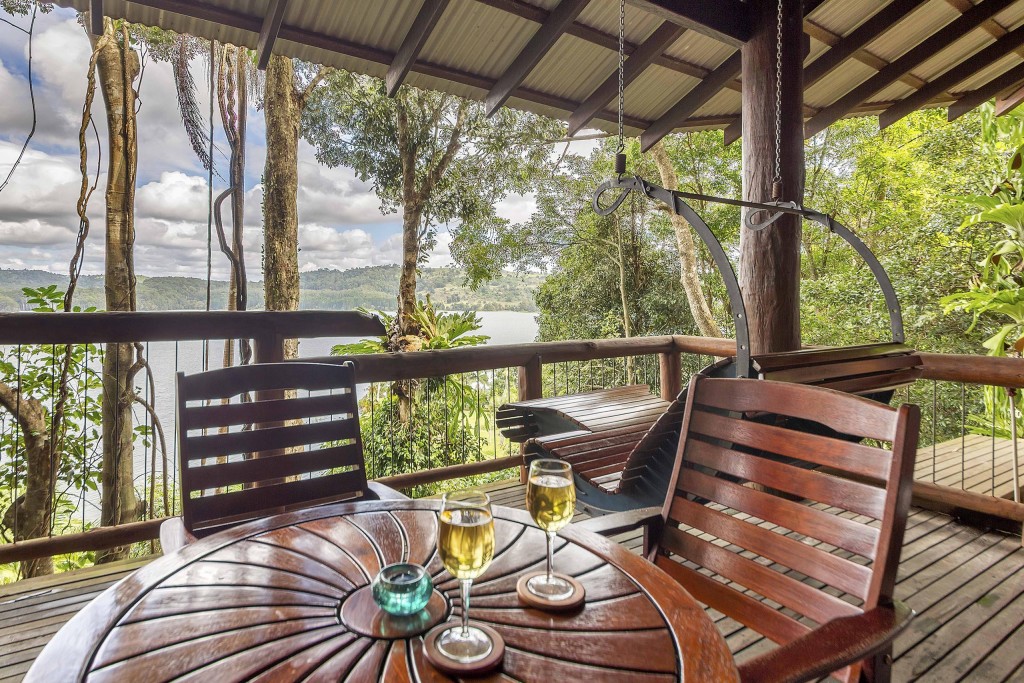 11 Secret Treehouses tucked into the rainforest of the Sunshine Coast Hinterland with beautiful artisan features, hand crafted timber work, warm spas and suspended fireplaces. If you are after a cosy nest for the evening you must check out "The Nest" with it's outdoor spa, imagine an afternoon and evening relaxing in total style with friends or family. Or discover the Secrets Luxury Penthouse treehouse with a glass shower view onto it's own waterfall cascading down the rock surface.
You can snuggle away like two platypuses, or drift into bliss in the Dragonfly Treehouse or possibly you may want to be flat out like a lizard in Lizards Lair!
The Two Frogs cabin made especially for two with a double spa, has a unique reputation for the most amount of proposals out of all of the cabins at Secrets on The Lake. Hidden away in the rainforest with a view of the garden and the lake, this treehouse cabin is a perfect couples escape. And if you want to pop the question to someone special, the Secrets team will be your secret planners from a lakeside romantic interlude, to a boho picnic or a private dinner in your treehouse with messages written in rose petals for the one you love.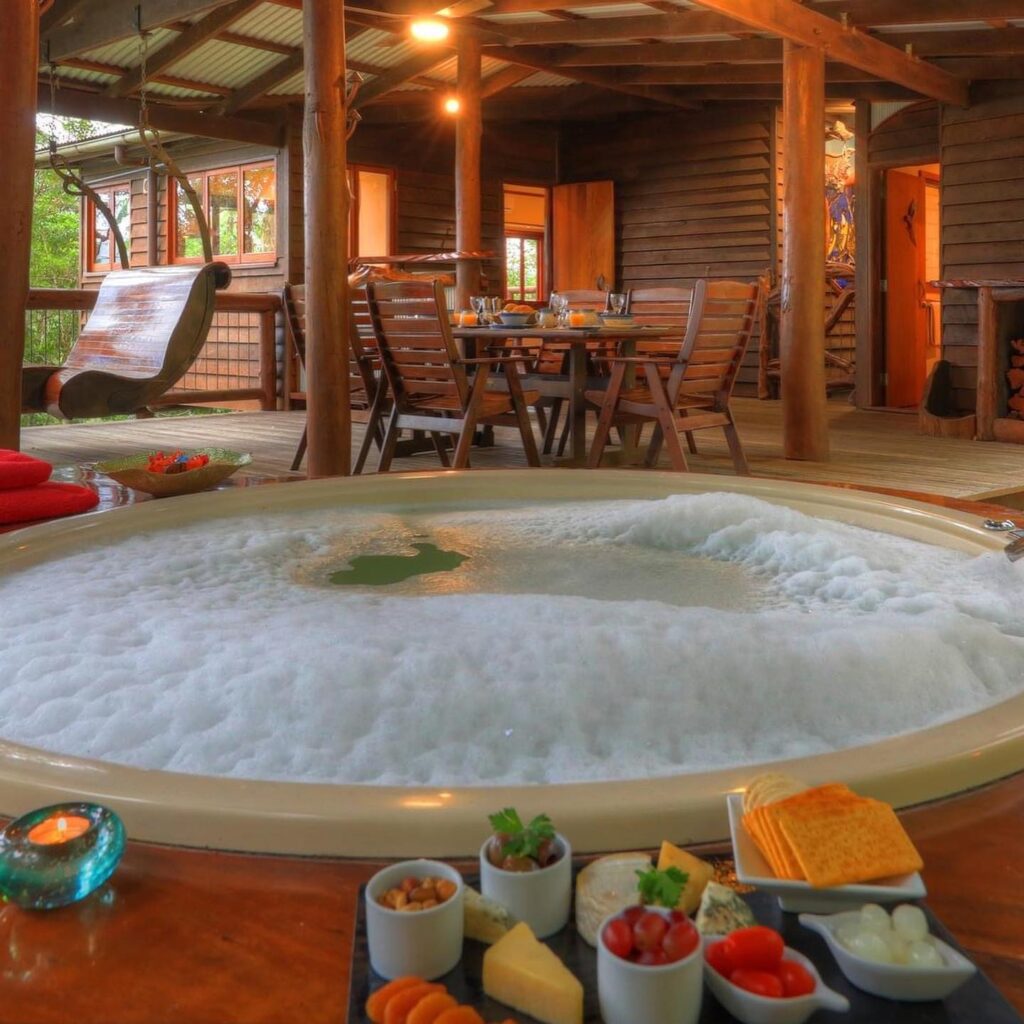 Maleny Lodge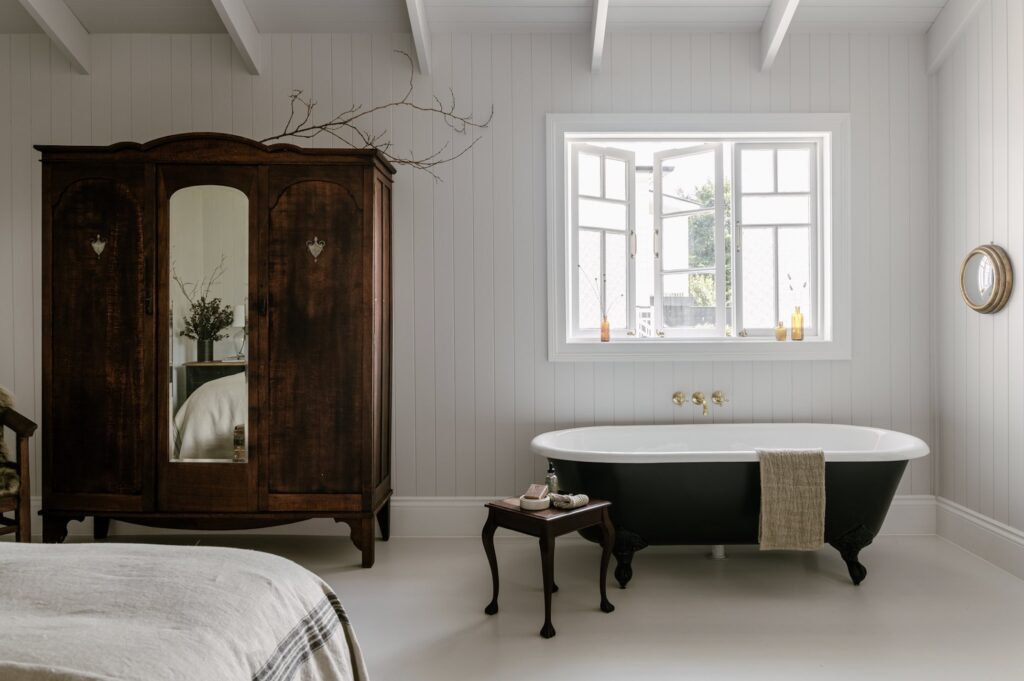 Maleny Lodge this building has graced the main street of Maleny since 1905 and you may have seen it in shades of plum previously. This gentleman's boarding house has had a whole lot of love added in the last few months when new owners decided add a glamorous renovation makeover.
You will live like a local right on the Main Street of the village with access to the cafes and ambiance of the local Maleny art scene at your doorstep. Add in a luxurious heated magnesium pool, outdoor fire pit indoor fireplaces, most decadent linens and intricate vintage treasures to your blissful boutique stay.
You will find yourself a world away from the every day in this boutique heritage lodging. Perfect for couples or especially full family groups with wedding accommodation for 14.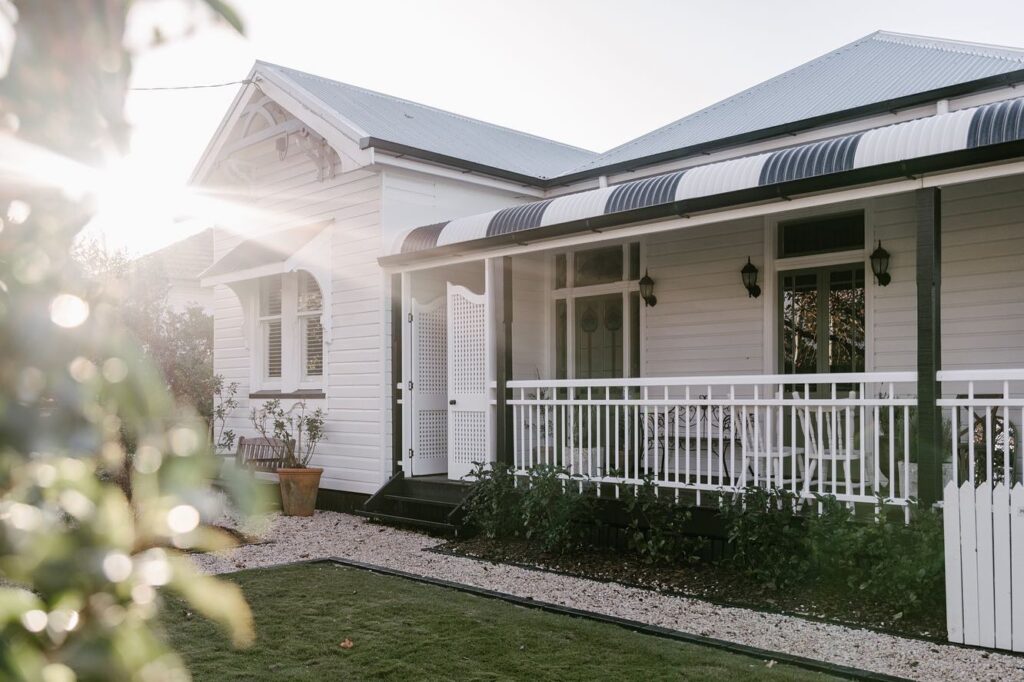 The Love Nests
Love Nest Lake Side Apartment and the Love Shack in located on the edge of the lake in the heart of the hinterland.
The Love Shack is a romantic timber self contained cabin, with beautiful mesmerising lake views, gorgeous sunsets, and a serene country feel.
Stack the fire pit to gather around with a view over the Baroon Pocket Dam to take in this amazing vista, along with the luxury of a fireplace inside and you are ready for your cosy winter getaway.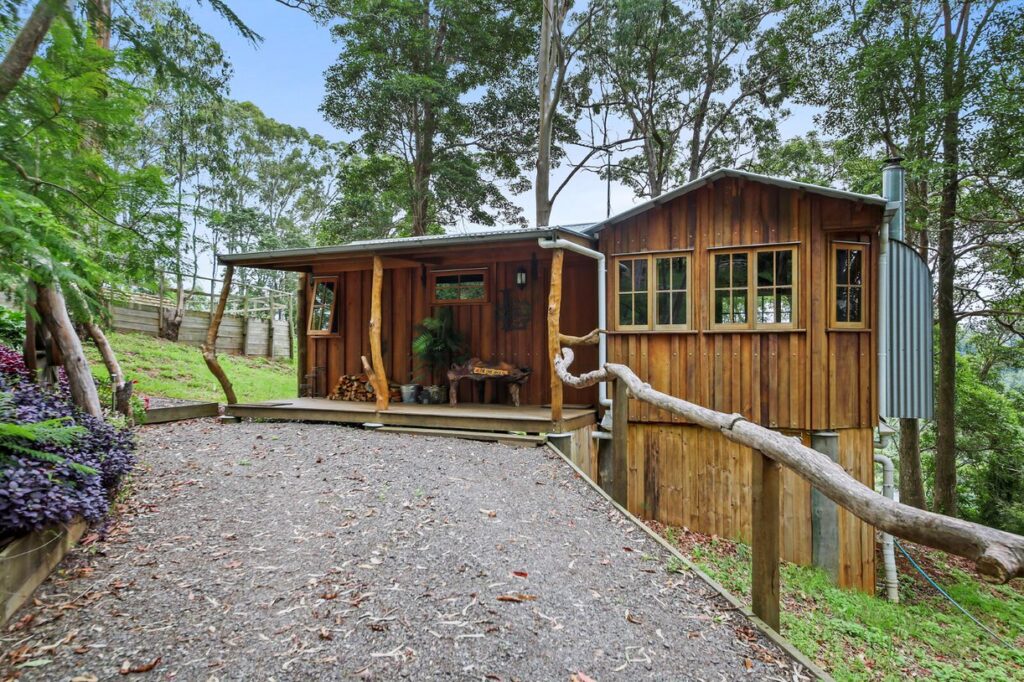 Narrows Escape
Fall in love with Narrows Escape
This is what you would expect from a voted most romantic hotel in the world location, a warm rainforest plunge pool, marble bathrooms and a central fireplace to snuggle by. Just new additions to this Australian Tourism Award Winning venue for Hosted Accommodation, is two brand new villas with private heated pools overlooking the rainforest canopy.
Exclusive packages are available with every little detail catered to in advance from fine dining, French bubbles, artisan chocolates, gourmet cheese platter and a picnic and entry to Maleny Botanical Gardens that overlooks the Glass House Mountains.
You may enjoy the Sunshine Coasts Great Walk -5 nights, with guided hikes, all meals and beverages, and more. Embark on a four day, five night hiking journey amongst some of Queensland's best hinterland walks combined with luxurious accommodation at Narrows Escape. Oh and you can add on side by side massages if you need for the end of the day.
It makes it easy to create that perfect proposal, honeymoon or a baby moon with One-hour pregnancy massage for the mum to be, look like it was effortlessly planned with a little help from the Narrows team on your side.
Or you might like to get a little "Lovestruck" with Dinner and dessert delivered to your door for intimate rainforest dining.