Things To Do Sunshine Coast Guide for your stay and play adventures when you are based in the Sunshine Coast Hinterland. See our full Welcome Guide at the bottom of this page.
We are the closest Hinterland to ocean on the whole south eastern seaboard of Australia, so you have everything at your fingertips from rainforest to beach adventure based activities. You can have all the relaxation, walks and waterfalls in our quintessential country towns but also mix it up with an adventure experience in under 1 hours travel time north or south, in the Sunshine Coast Region.
1. Skydive Noosa
Flying High above the big blue with Skydive Noosa
Connect with the crew at the Sunshine Coast airport, this skydive offers you the chance to take in the beauty of our coastline in an exhilarating experience and then land on the beach every time.
Take your plunge from up to 10,000 or up to 15,000 feet, you might be inspired for an adventure towering above Mount Beerwah in the nearby Glass House Mountains. From Coast the Hinterland this is one way to ramp up your stay!
2. Bend it like a local
The Banana Bender Pub is one quirky location that you have to stop for a cold one on the Bruce Highway Palmview and if you time it right you can witness the dunny races each year in winter on the Sunshine Coast. You can just tell it is going to be quirky!
Why is it called the Banana Bender?
The term derives from the joking notion (as perceived from the southern states of Australia) that Queenslanders spend their time putting bends into bananas. An article from 15 July 1937 in the Queenslander provides a forerunner to the term when a man is asked by the Queen what his occupation is: "I'm a banana-bender".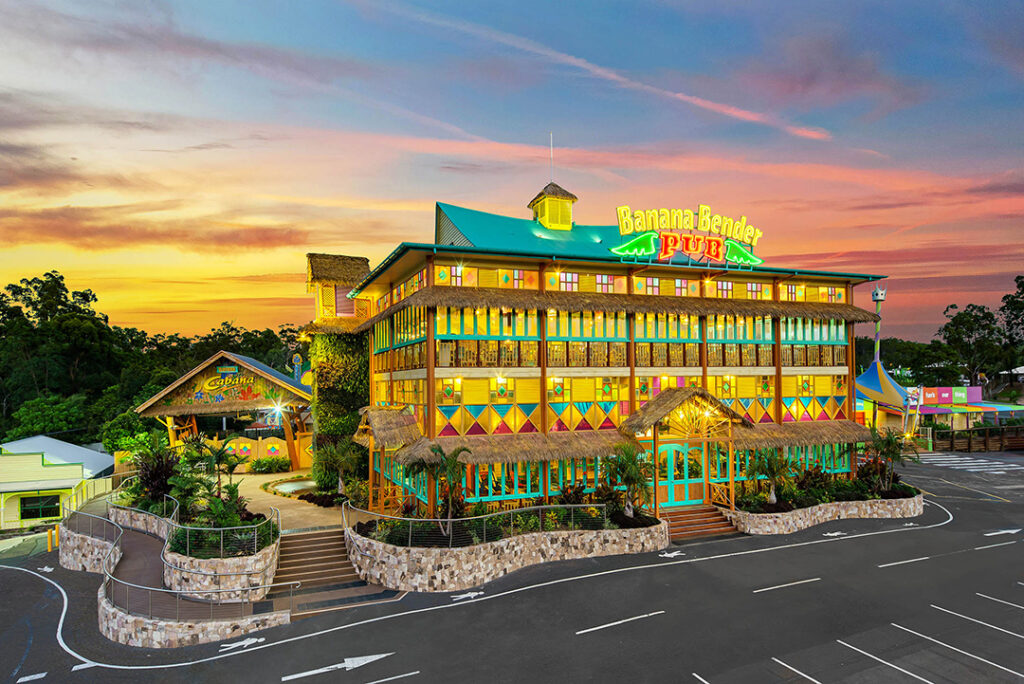 3. Sunshine Coast Ballooning
Sunshine Coast Ballooning fly daily over the amazing Noosa and Sunshine Coast hinterland and is a highlight on on our Sunshine Coast Experiences page. Up early before daylight, the team will transfer you to the launch site to experience the amazing sensation of filling the hotair balloon and then a lighter than air flight, as the sunrises. Drifting and hearing only bird calls and the rush of air to lift the craft it is all quite surreal and one to remember for a lifetime. Included is a fantastic A La Carte breakfast and the traditional post-flight champagne to cheers your morning on high!
This experience is to celebrate amazing moments and deliver lasting memories, and to show off our beautiful Sunshine Coast and Noosa hinterland region while floating above it. Perfect for a proposal or a significant birthday celebration for that ultimate high!
4. Horizon Trike Tours
Get your motor running no matter what your age!
Horizon Trike Tours offers 3-wheeling adventures through the idyllic coastal villages for Sunshine Coast experiences from Caloundra to Noosa, and the scenic hinterland from Mapleton to Maleny, Kenilworth, Imbil and beyond. There is nothing like the wind in your hair and the smell of the countryside as your tour in style.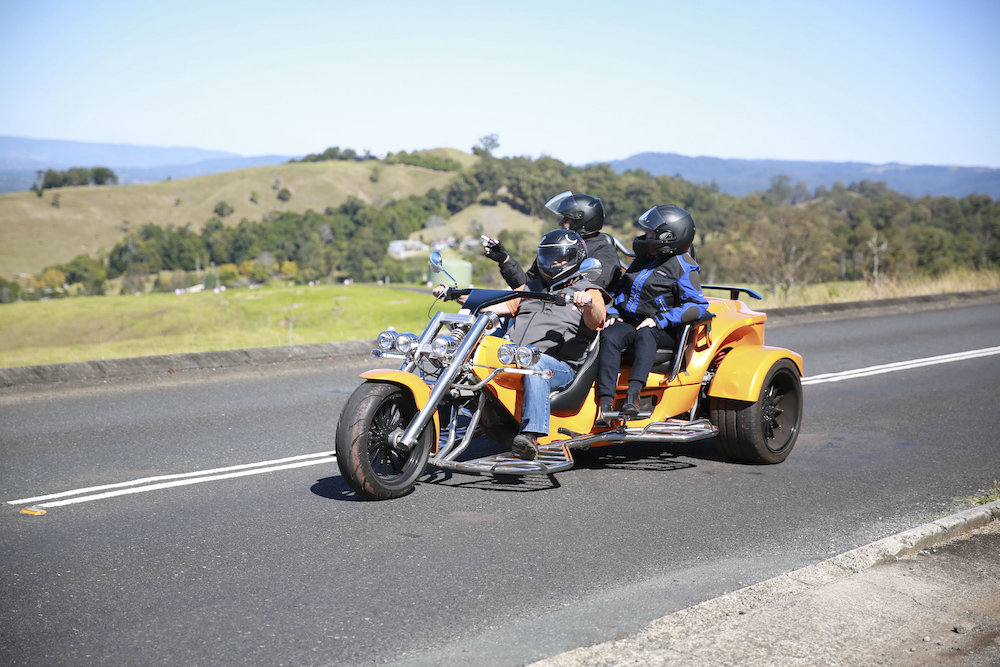 5. Eumundi Markets
On a Saturday and Wednesday make your way to Eumundi Markets for the regions largest artisan Market and one of the most famous Sunshine Coast Experiences in all the land. This is one the locals love as much as visitors from the quality of the markets, to the food stalls and entertainment. For a wander and a little grazing this is one to pop onto your list as well as a stroll through the township of Eumundi and maybe a cold beverage at the iconic hotel across the road.
6. The Ginger Factory
This is a great one to combine with a market trip being in Yandina just before Eumundi going north and is full of colour and fun especially for the kids and lovers of all things ginger. The Ginger Flower and Food Weekend is usually each January on the Sunshine Coast. It is also home to explore The Gruffalo Trail journey through the rainforest and follow the trail in search of the Mouse, Fox, Owl, Snake and of course the hungry Gruffalo with this new augmented reality app. Perfect for the little ones in your life.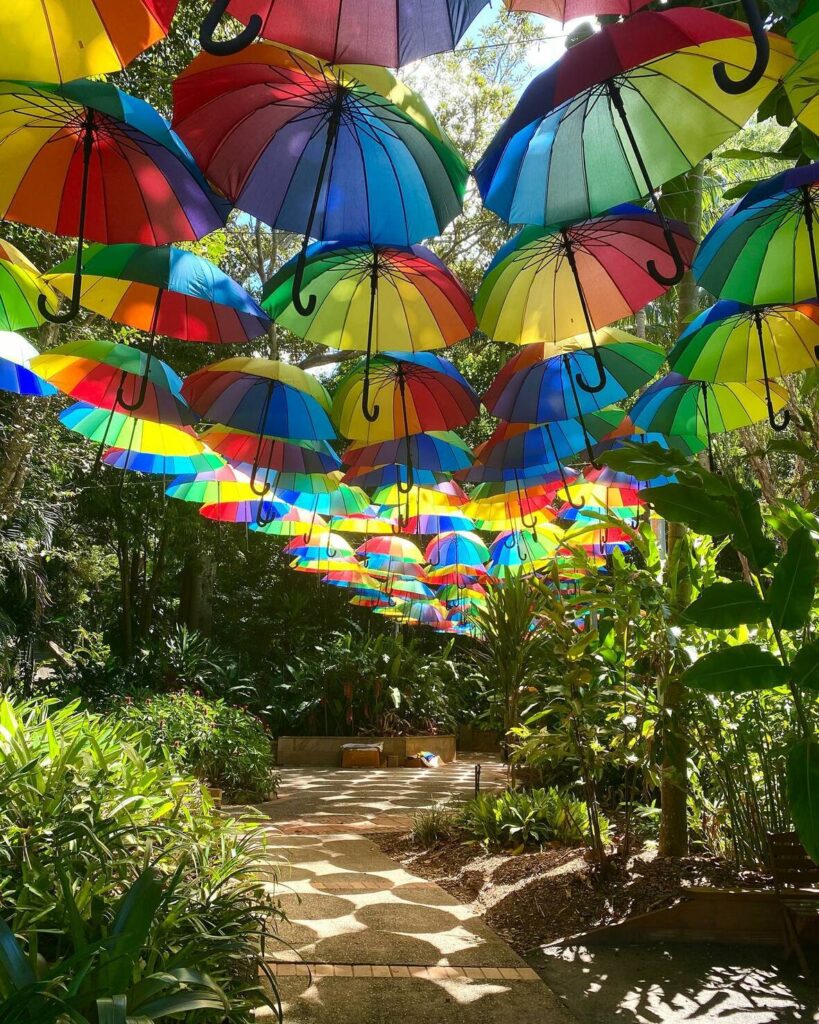 7. Glasshouse Country Tours
Glasshouse Country Tours introduce you to the makers and growers of the Glasshouse Region.
Visit the farms, many with views of the iconic Glass House Mountains. Meet the growers, taste the food, buy some to take home, and find out where you can buy the products in the future. After this tour you will be more convinced than ever to buy local.
Among the crops grown here are macadamia nuts, pineapples, finger limes, citrus, custard apples, honey, figs, lychees, strawberries, avocados, mangoes, passion fruit, native plants, water plants and vegetables of all kinds. This tour takes you to meet local Glasshouse Country farmers, fitting in with their work schedule and seasonal growth. You will see how the food is grown, taste it, and learn where it is sold so you can always buy local food from a farmer you know. Of course, the tour takes guests all around the beautiful Glass House Mountains, so it is like two tours in one.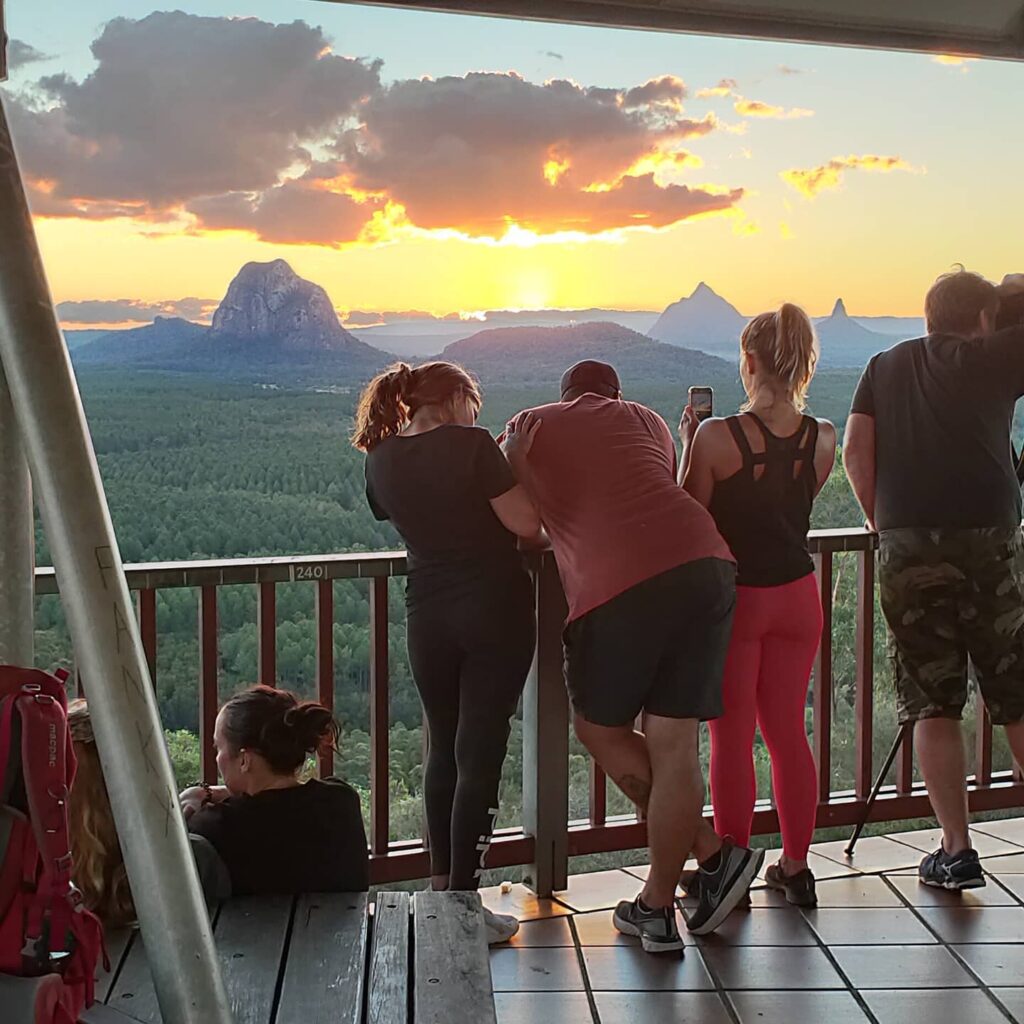 8. Adventure Rafting
If you like your Experiences Sunshine Coast to be a fun filled ride!
Island Wildlife Safaris out to Old Woman Island as the locals call it, or Mudjimba Island, for a relaxed nature experience, to spectacular whale watching with adventure packed ocean rafting. Get ready for jaw-dropping memories and unrivalled Sunshine Coast experiences if you like a little adventure on the water for your stay and play. Adventure Rafting is family-owned and operated a tour company offering you the best possible local experience with loads of fun. Some families book back to back days taking in the whales, dolphins and the shear beauty of Mooloolaba on the Sunshine Coast.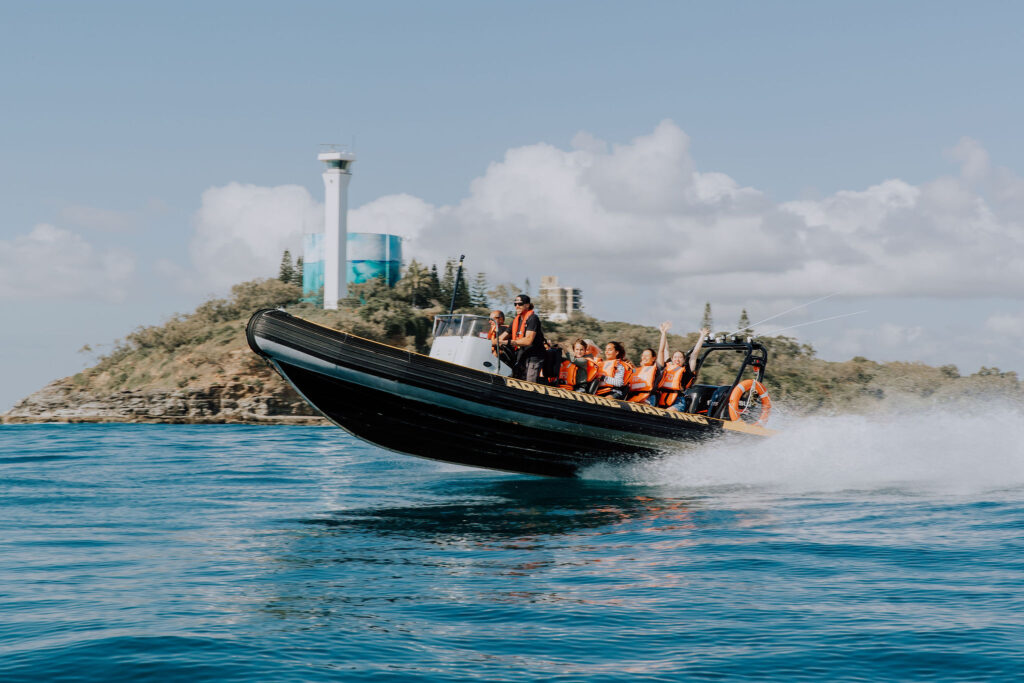 9. Eco Tekk Bikes
This is the the best way to feel like a kid again!
Eco Tekk delivering to you right across the Coast and Hinterland.
We got to experience this adventure from Montville Mountain Inn on the Main St of Montville, to Flamehill Winery. There were hoots of laughter all along the way! This is a perfect team or family experience, you can take in Mountain View Rd and The Maleny Botanic Gardens on tour. Or ride along the coastal paths that wind for miles from Alexandra Headland to Noosa. Or if you are based in Caloundra for a stay the bikes are a perfect way to beach hop along our coastal paths.
10.Ricks Garage – Palmwoods
Number 10 Experiences Sunshine Coast, is all about cruising and keeping it cool in Palmwoods. A great destination if you love taking the motorbike, classic car or the Ferrari on the circuit from Maleny to Montville and down the Hunchy, for a drive on one of Australia's most scenic roadways. Iconic retro rocks feels every day of the week with burgers and that little bit more at Ricks Garage
We love the whiskey bar, they will climb the whiskey library ladder to your special selection of the day.
11. Creative Tours
Creative Tours experiences Sunshine Coast that will pick up and get you all over this beautiful region for groups big and small. Foodie tours, brewery, winery and distillery tours right across the Sunshine Coast and Hinterland. Hens and bucks tours are also available, along with other tours that take you to meet the maker, hear local stories and enjoy local produce.
12. Kite Thrills – Learn something new!
Have you ever watched the kite surfers and wondered how you can get involved?
Kitethrills is the Sunshine Coasts only council approved school, you can holiday and learn a new adventure sport if you are not one for just chilling all day. Caloundra is a most beautiful part of the world and only 40 minutes from Maleny. We can sit and watch them for hours scooting across the waves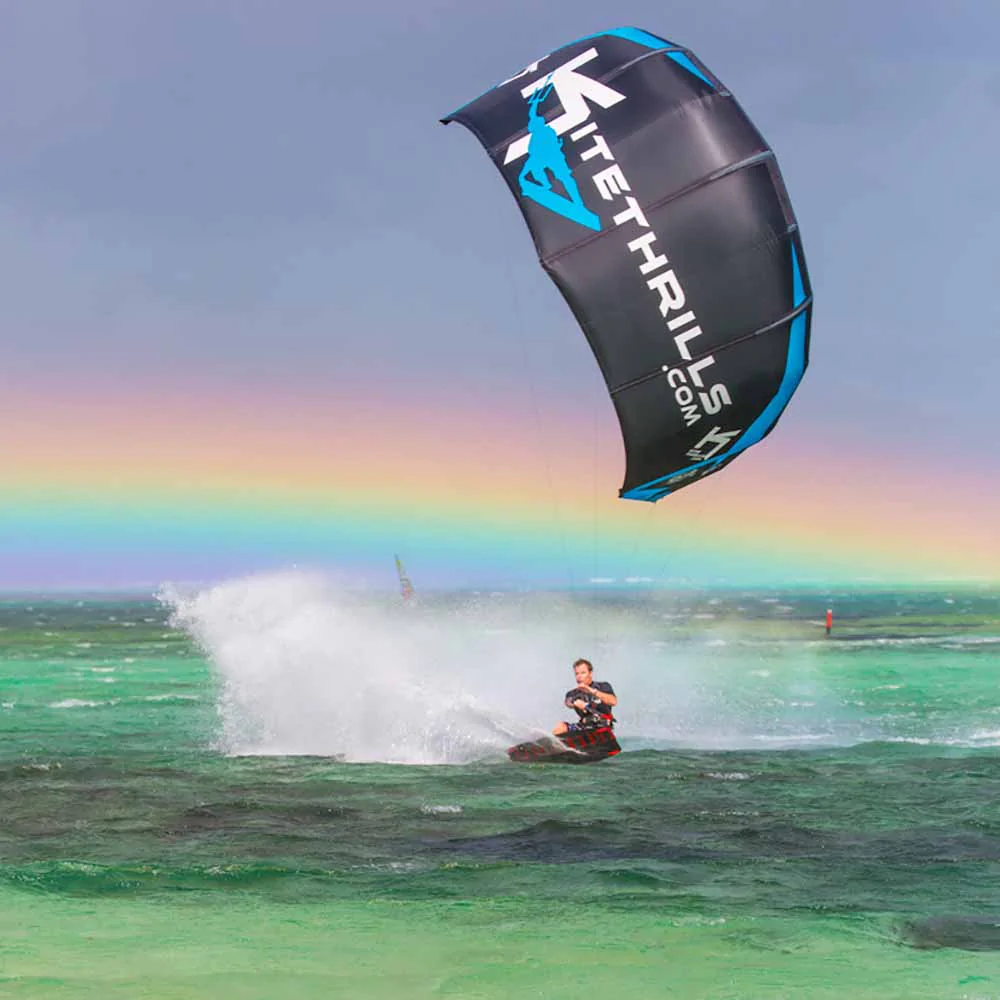 13.Bills Boat Hire
Discover Golden Beach and the Pumicestone Passage, you can hire a boat or kayak and drift down the passage between Caloundra and Bribie with Bills Boat Hire Service.
With the new split in Bribie Island you can land on the Northern Tip of Bribie, with calm, blue lagoon waters and an expanse of isolated beach to explore. Or drive over to get a closer look at the new Bribie Island Breakthrough and enjoy the native bush setting on the Western side of the Island.
A BBQ Pontoon boat is really popular in summer for the whole family and those sunsets are pretty amazing from the water. Or you may love the idea of doing a spot of fishing in a tinny or hire a standup paddle board for the morning and cruise along looking at rays, fish, sand crabs or the black swans and birdlife of the passage.
You have a choice of BBQ Pontoon Boats with luxury seating and clear drops blinds, Half Cabin, Tinnie Fishing Boats, Double and Single Kayaks, Stand Up Paddle Boards or the 4 Wheeler Family Bike.
Bills Boat Hire was established in 1956 and know this area like the back of their hands they can advise you on everything you need and the best times to venture out.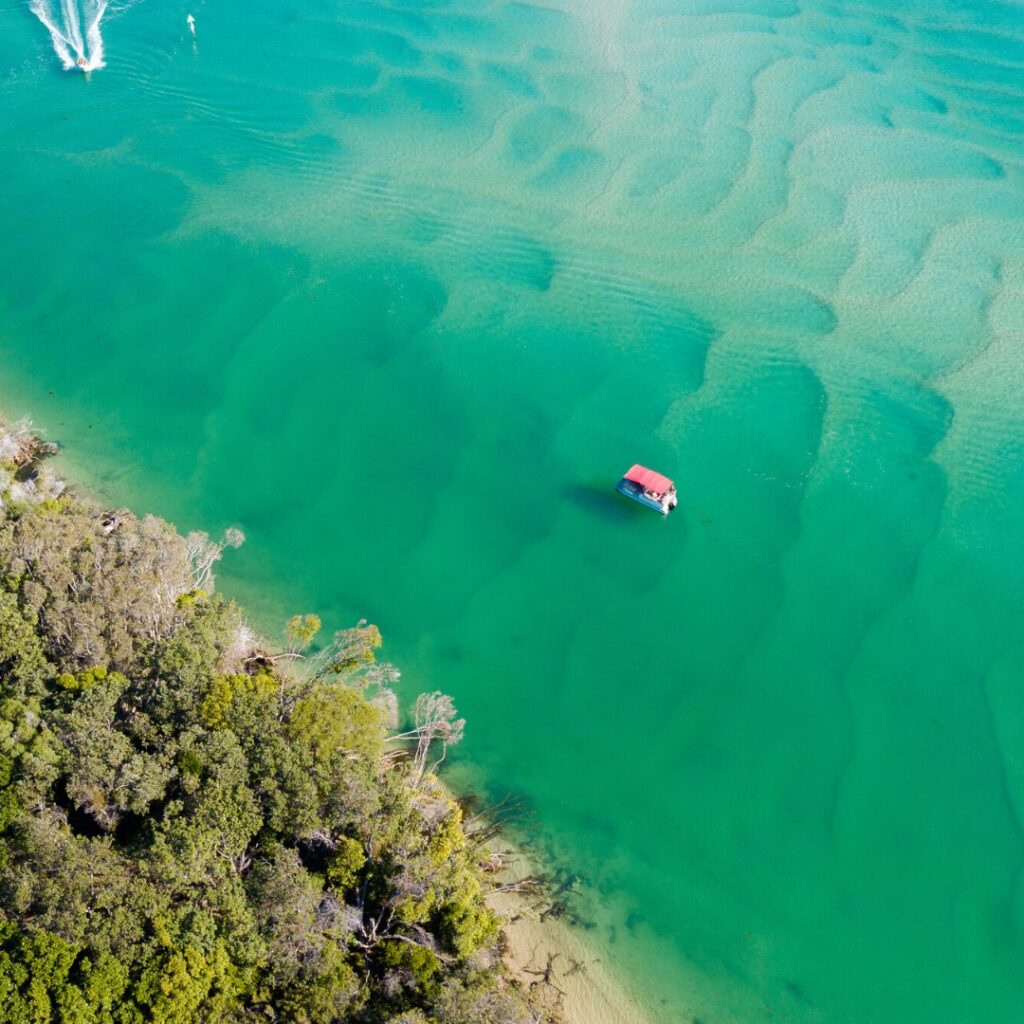 14. Big Kart Track
This one has been a favourite for many years and always adds a little friendly rivalry to your stay with some time spent at the Big Kart Track. Drive on out to Landsborough right opposite the Ewan Maddock Dam and get ready to race on the largest commercial go karting track in Australia.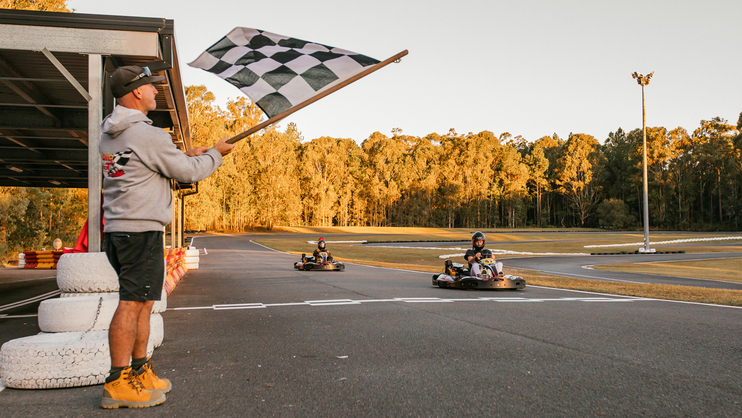 15. Coastal Cruises Mooloolaba
Coastal Cruises have created an entertaining cruising experience that offers fresh local seafood, served onboard direct from the seafood market. Enjoy a selection of hot or cold seafood local reef fish or a seafood platter for two . The seafood is sensational and the views and waterways magic!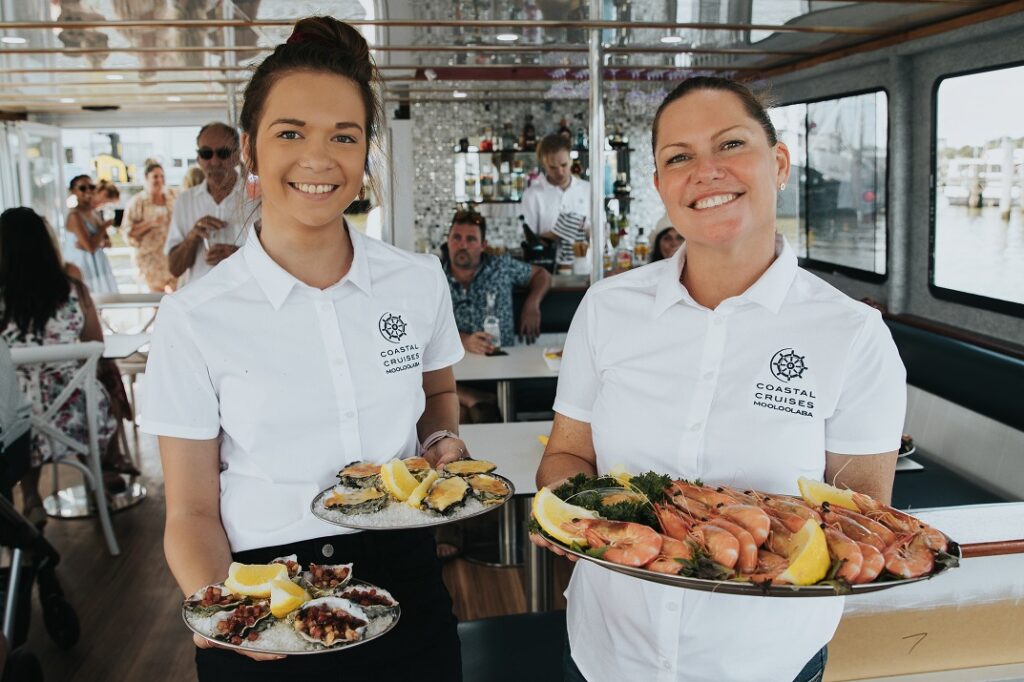 16. Aquaduck
1 hour Mooloolaba tour on land & water with our Aquaduck
See the sights along Mooloolaba Beach and the Esplanade on land. And then splash down into the water to experience the beauty of Mooloolah River, the wharf and canals.
17. Tree Top Challenge Sunshine Coast
Located at the Big Pineapple the Tree Top Challenge is the highest, largest and most thrilling high ropes adventure park in Australia!!!
With 120 epic challenges, 12 massive flying foxes(ziplines), stretching between 20 and 140m and one across water! With heights for everybody from 3m to 35m off the ground. Suspended in 10acres of stunning rainforest there are 6 courses to tackle, from easy first time courses, to the Black Diamond extreme course.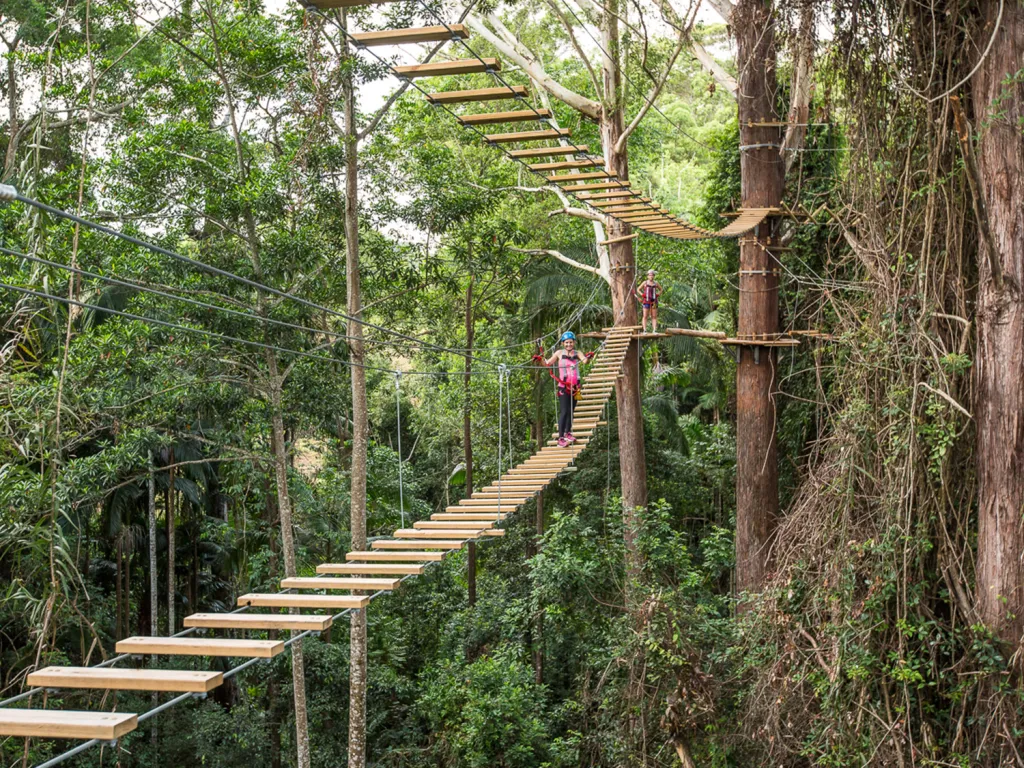 18. Sunshine Coast Afloat
If you are celebrating a milestone event this could be perfect for you and your group, offering a variety of marine activities out of Mooloolaba – ranging from private & public cruises, whale watching, celebrations, intimate weddings, corporate day cruises and other activities.
Sunshine Coast Afloat is a large 55 ft open deck vessel so you can drift into the coastal vibe and views or head up onto the bow and enjoy relaxing on the bean bags with a cocktail in hand.
When it comes to exclusive whale watching everyone gets up close to the rail as we only take a maximum of 23 passengers. We pride ourselves on making these trips a very personal and memerable experience.
19. Caloundra Jetski
Caloundra Jetski in the heart of Pumicestone Passage and Morton Bay Marine Parks, Caloundra Jetski offers exhilarating fast paced tours of waterways with a little education and nature on the side. It is amazing how much you can lean when you are having fun! It is an eco adventure where you get to do the driving.
The guide and instructor will show you how to ride and then take you on the trip of your choice – anything from a gentle 50 minute ride, through to a half day Epic. There's a 60 minute adrenalin infused Bribie Blast and a 90 minute Glasshouse Twister which takes you deep into the marine park – home to turtles, dolphins, dugongs and over 300 different types of migratory and wading birds.
Caloundra Jetski is a bit like having a friend who can teach you to ride, who knows Pumicestone Passage, knows where the sand bars are and if you're curious, can tell you all about the marine park along the way.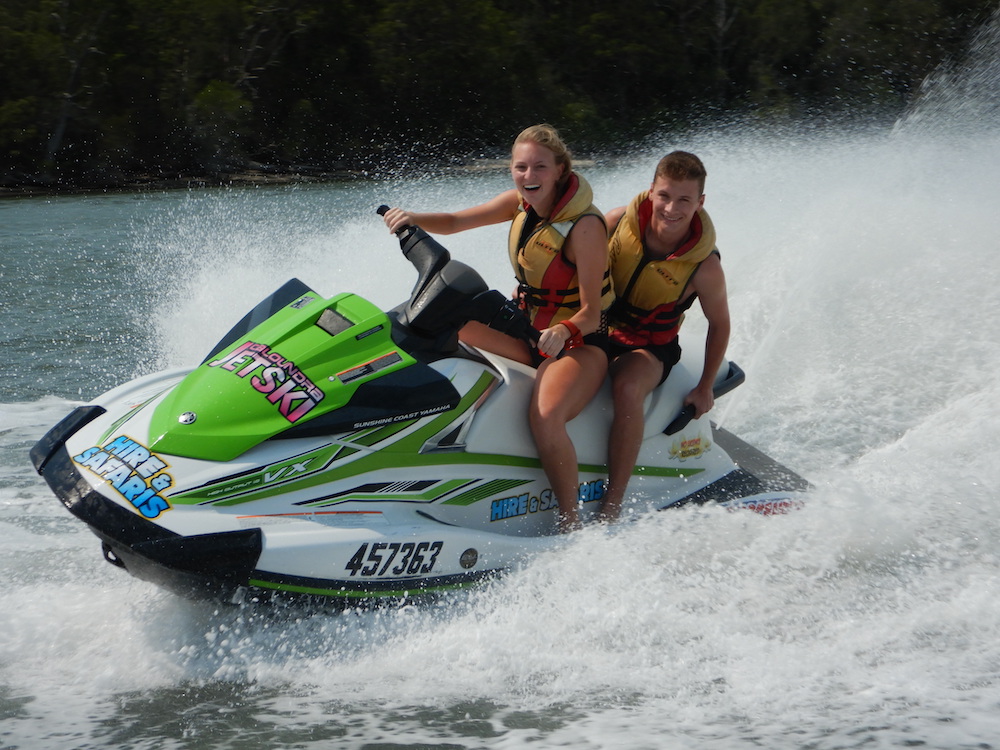 20. Aussie World
Over 30 rides and attractions! Spin, soar, soak and laugh the day away with this classic theme park experience. This is one for family fun and adventure that the kids will love for a change of pace to your holiday.
The Sunshine Coast BBQ Festival is back this September!
Brought to you by Aussie World, Banana Bender Pub and the BBQ & Beer Roadshow get ready for the mouthwatering BBQ food, craft beers, demos, eating competitions, live music and so much more!
You can also indulge in a range of authentic and delicious BBQ dishes and more from around the world, from vendors who have been hand picked for the festival.
These pop-up kitchens are dishing up everything from pork ribs and 12-hour wood-smoked Texas style brisket to melt in your mouth pulled pork, burgers and flamed-grilled beef rump.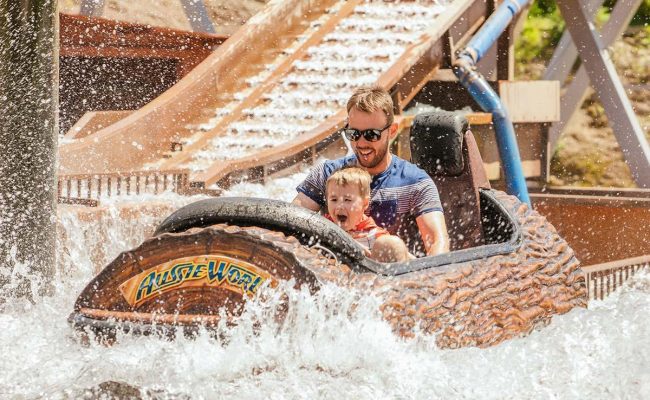 Things to do and where to stay and play in the Sunshine Coast and Hinterland
Check out our ultimate Welcome Guide to the Sunshine Coast Hinterland, for accommodation, walks, maps, markets and experiences in the Hinterland and Coast.