Natures Wedding Chapel - Open for Inspection
Are you a nature lover looking for the perfect wedding venue? Are majestic ancient mountains, lush rainforests, cascading waterfalls, crisp fresh air, bountiful local produce, and breathtaking scenery on your wedding wish list?
Held on two weekends at different Hinterland Wedding venues on January 14th-15th and 31st July, start 2022 with a vow to attend the Sunshine Coast Hinterland Summer Wedding Showcase. Register to attend and you could win $10,000 toward your wedding*
Now in its eighth year, there are many reasons why attending the Wedding Summer Showcase should be on every intended couples list of "things to do". Here are nine to get you on your way to discover "Nature's Wedding Chapel", the Sunshine Coast Hinterland.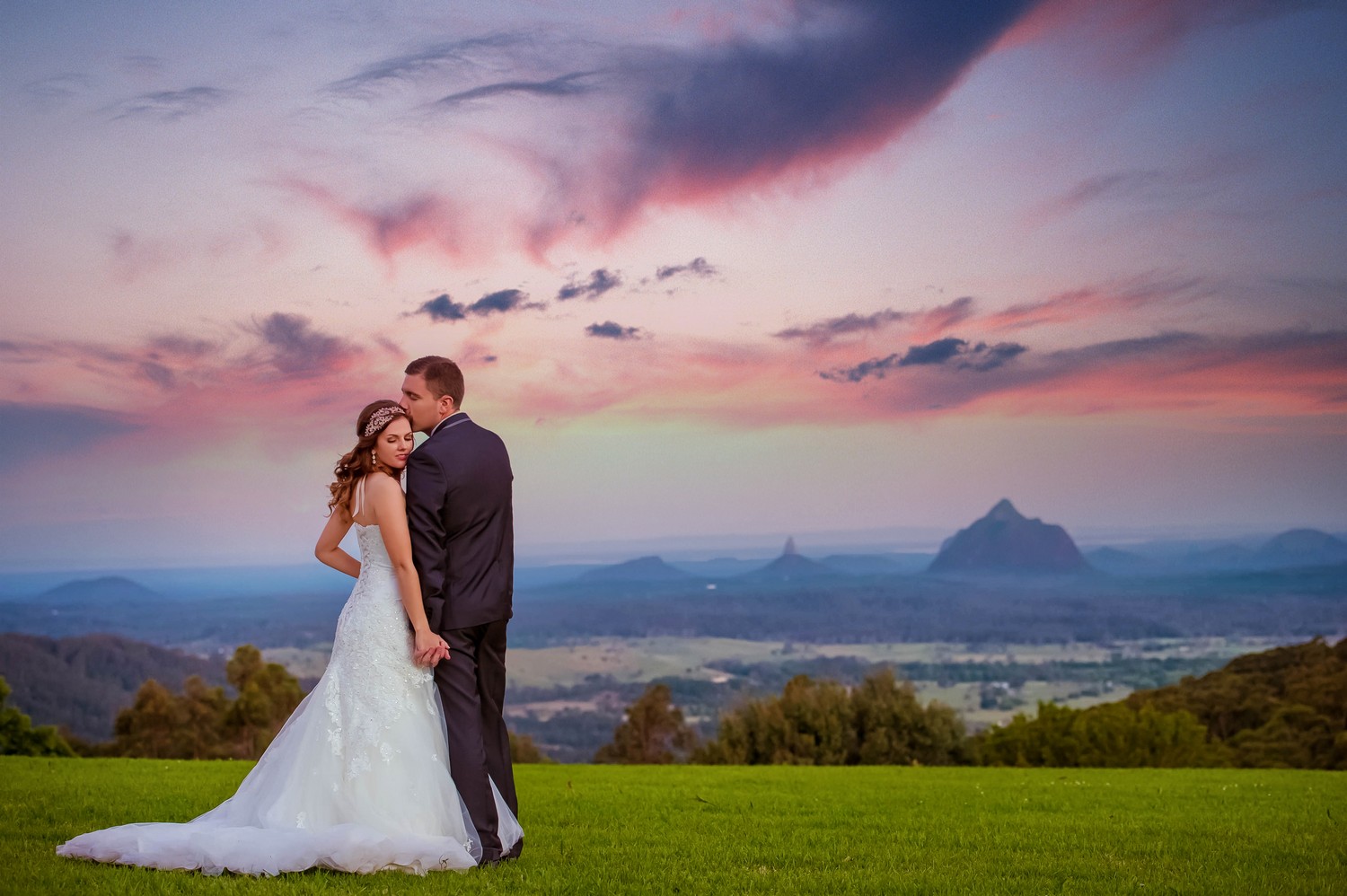 1. The Sunshine is Cool.
Sunshine is what every wedding couple asks for on their wedding day. And with a name like the Sunshine Coast Hinterland there is an extremely high chance that's what you'll get. But don't sweat it – it's still extremely comfortable with summer temperatures averaging 27°C.
The locals will tell you that the Hinterland is cool, and not just because of the quirky villages and artisans who lend a slightly bohemian feel to the location. Winter temperatures are lower in the hills making it mandatory to curl up in front of a romantic fireplace or snuggle in on those crisp mornings when the morning mists reveal panoramic views.
2. Far from the Crowds…Close to the Action.
The peaceful serenity of the Hinterland can be deceiving. Tucked away in the hills surrounded by nature, it is easy to forget that Brisbane is only one hours drive away and a dip in the ocean at a Sunshine Coast beach can be yours in just 20 minutes. 
With an international airport now operating from the Sunshine Coast, bringing your guests together won't be a problem either. And the very best part? When your special day is over, the honeymoon can start straight away, with a diverse choice of Hinterland towns and experiences from active getaways to relaxed retreat stays right on the doorstep. 
3. You are Welcome
Unlike any other Wedding Expo, the Summer Wedding Showcase literally opens the doors to some of the best wedding venues the Sunshine Coast Hinterland region has to offer, between10am and 3pm each Showcase day. 
Hit the road with the Venue Directory Map and plan your approach. Begin at Mapleton and head south along the Blackall Range, or start at Maleny and head north to discover nine premier venues, with beautifully styled wedding spaces, opening their doors so you can dream firsthand about your special day.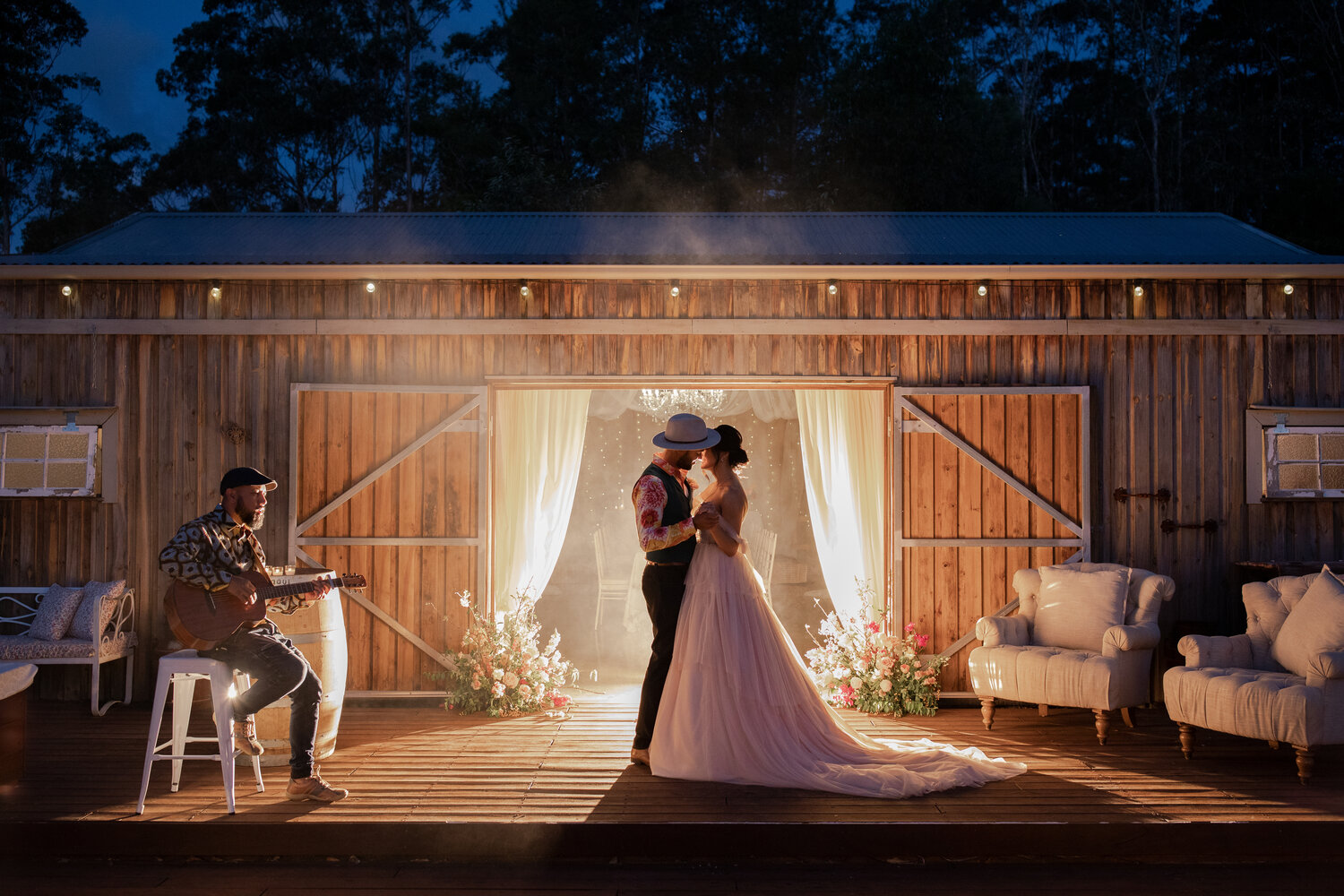 4. Spoilt for Choice
No matter what style of wedding you have in mind, indoor or outdoor, traditional or on trend, simple or sophisticated, intimate, or immense, there will be a Summer Wedding Showcase venue that captures your heart and soul. 
In keeping with the personalised service that is the hallmark of a Hinterland wedding, each Showcase venue, dressed in their wedding finery, will have their wedding teams on hand to answer your questions and highlight the magic that makes their wedding venue unique.
5. Feel the Difference
The relaxed, explore at your own pace atmosphere of the Summer Wedding Showcase reflects the laid-back vibe of the Hinterland, perfect for soaking up the ambience of each venue, and visualising what your special day could look like.
Wander through glorious gardens, imagine saying your vows in quaint chapels, or maybe the open-air charm of lush green pastures, breathtaking lakeside locations, or serene rainforests are your idea of the perfect backdrop to say "I do".
6. Taste the Sunshine
Warm climate, rich soil and an abundant sea create a gourmet paradise for chefs to transform locally grown produce into sensational dishes that will please the most discerning guests.  The freshest seafood, beef, organic fruit and vegetables, cheeses, chocolates, coffee, wines and craft beers are just a few of the delicious menu options with the additional feel-good benefits of reducing your food miles.
Enjoy this cuisine at any of the Summer Showcase venues that include purposebuilt Reception Centres, Function Centres, restaurants, gardens, elegant marquees and bespoke spaces that can be created exclusively for you and your guests.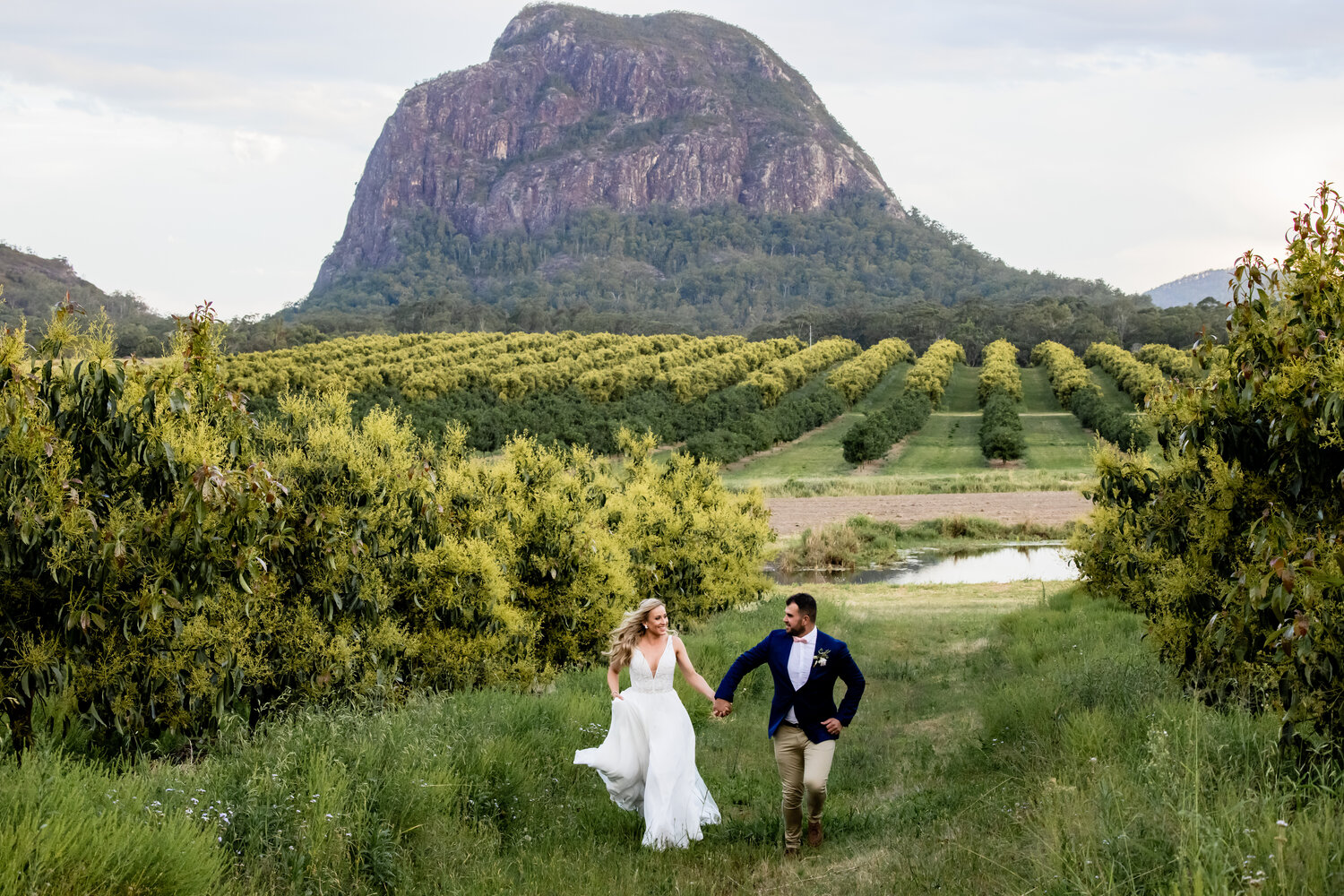 7. Meet the Locals
The perfect destination wedding can't be left to chance. Finding the local's secret spots or sourcing suppliers of the exquisite extras that reflect your personal style and create cherished memories of your wedding day can be difficult…but not in the Hinterland. 
Celebrants, wedding planners, florists, photographers, accommodation, caterers, entertainers, makeup artists, cake decorators, venue decorators, and transport providers are just some of the professional services that have been brought together at the Summer Wedding Showcase venues. Talk to them for local insights and professional advice designed to make your wedding day everything you have ever dreamed of.
8. It's Fun in the Sun!
There's no chance of a boring, forgettable wedding in the Hinterland. It's not possible when nature provides so many ways to weave her magic as you are surrounded by the people that mean the most in the world to you.
On your Wedding Day the Instagram famous photo locations add a whole other dimension to a host of memorable outdoor settings for your wedding vows. The Wedding Showcase vendors and suppliers can help you create the perfect scenario to capture the potential of both, in your own personal style. After the celebrations there is the chance to just relax and reconnect or discover wildlife, bush walks and waterfalls that will take your breath away.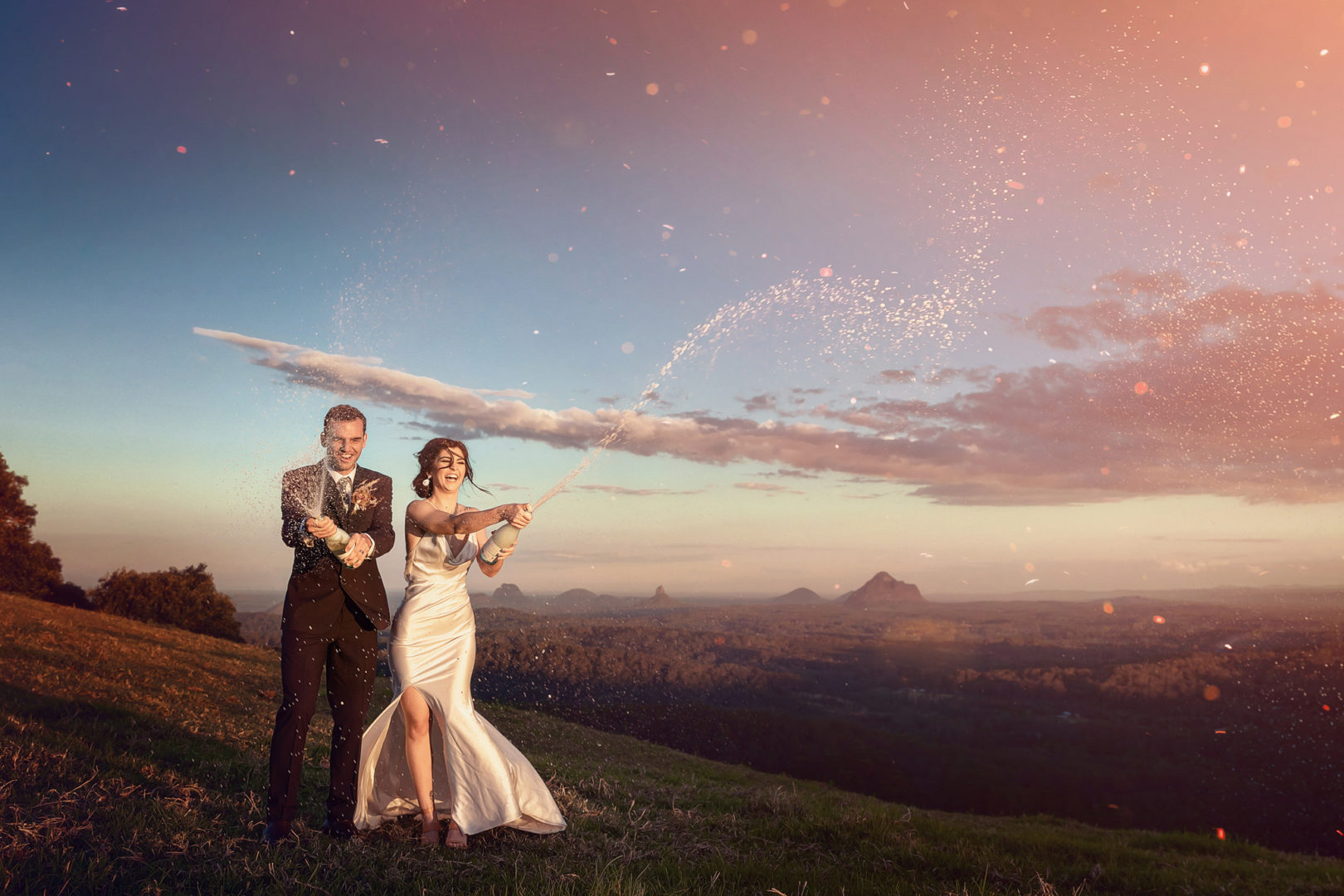 9. Win 10,000 Toward your Wedding
If you need any more persuasion to convince you that the Summer Wedding Showcase should be in your diary this will seal the deal.
When you register to attend this free event, you will receive one free entry ticket into the prize draw for a chance to WIN $10,000 towards wedding services in the Hinterland region using local wedding industry suppliers*. You can even increase your chances of winning this incredible prize by purchasing additional entry tickets. *Terms and conditions apply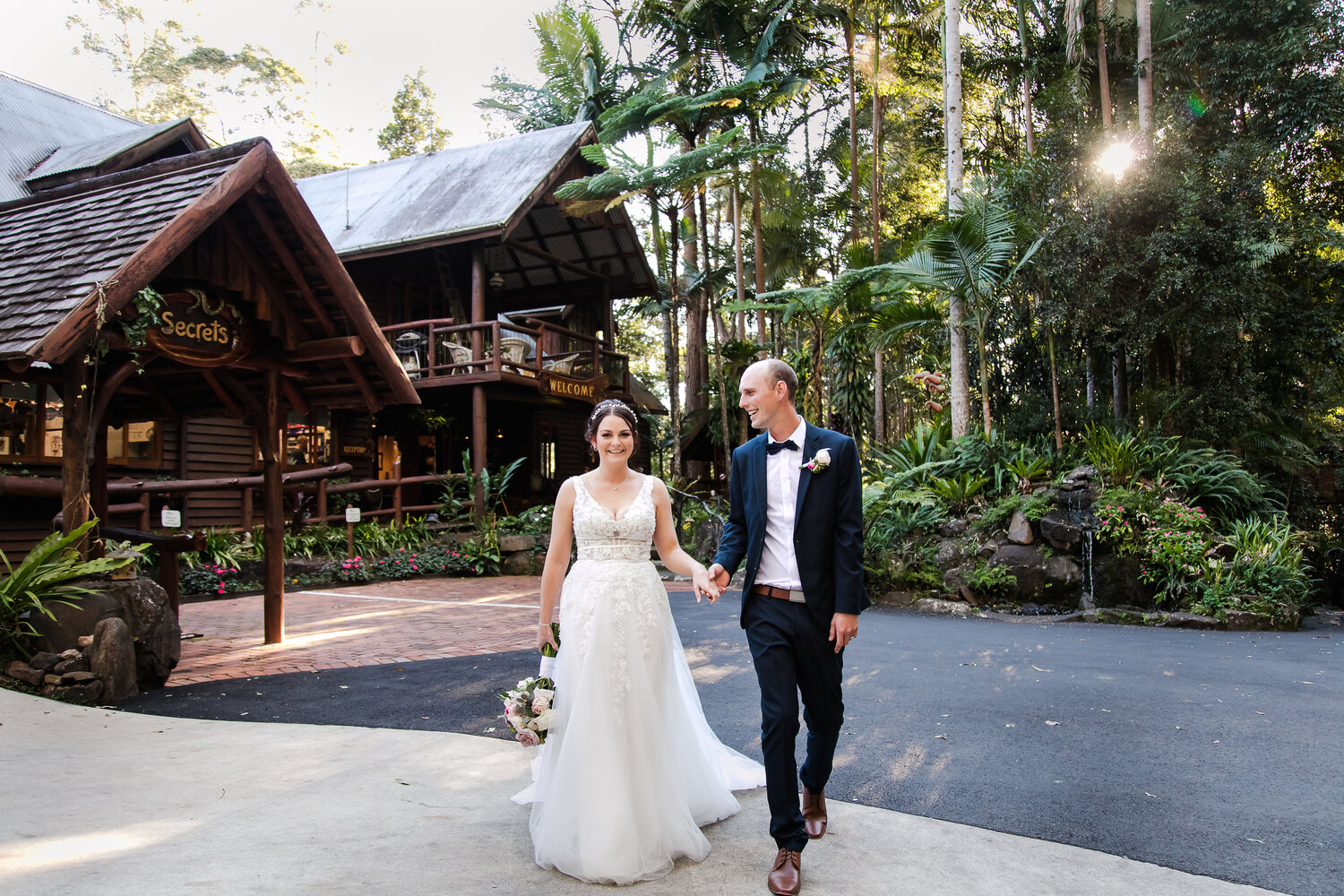 So, there you have it. Your once a year opportunity to visit the Sunshine Coast Hinterland, to scope out your perfect wedding venue, whilst meeting a hand-picked selection of the region's very best vendors and suppliers along the way. All you have to do is register here, grab your partner and enjoy the drive.
---